Jewebco
LinkedIn & Boolean Training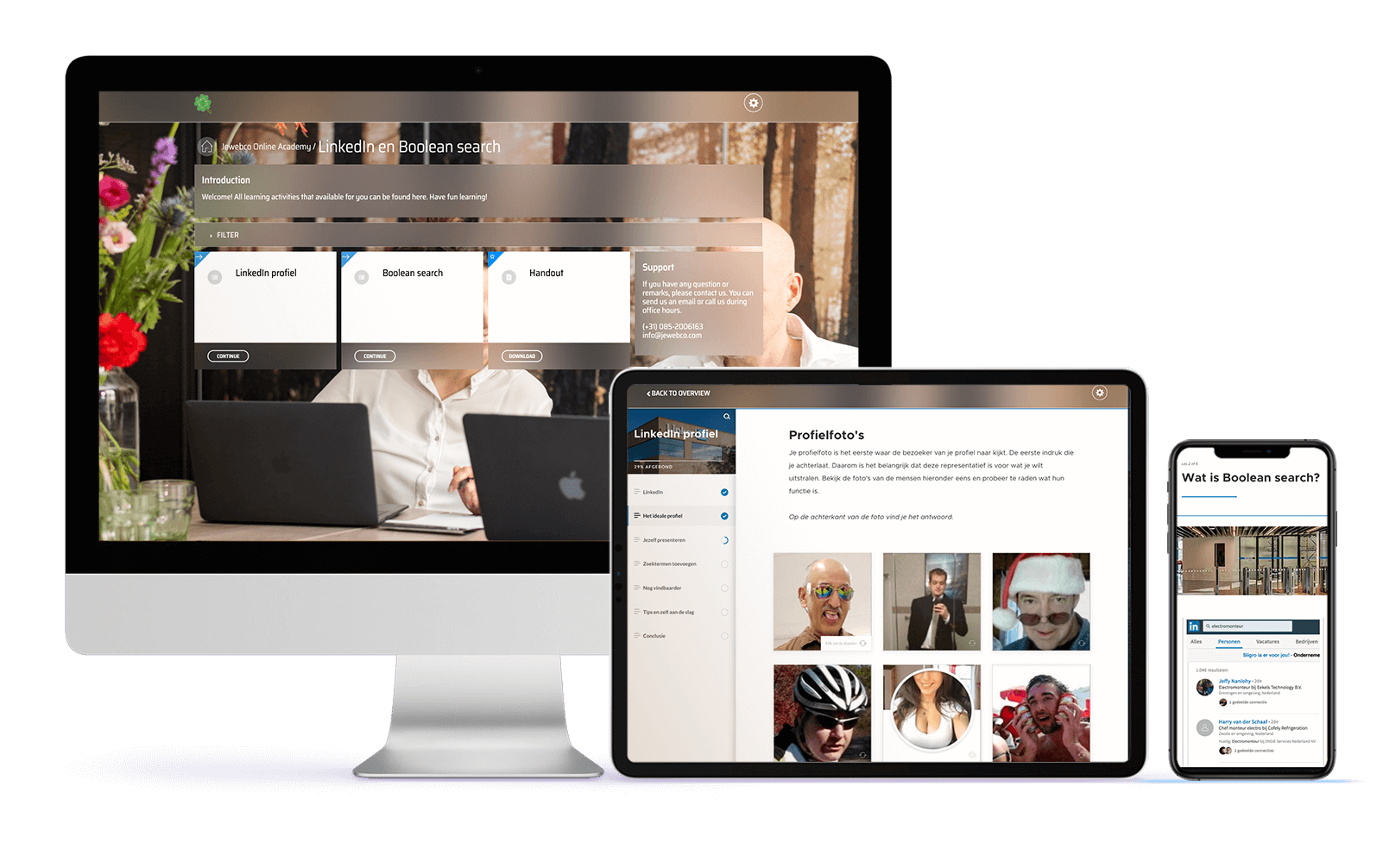 A partner who thinks along with you!
For us, Splintt is a party that actively thinks along with us. One looks through the glasses of an entrepreneur.
Both Splintt and Jewebco BV believe that an eLearning should be directly applicable to every student.
There is an overview by means of several modules and the platform is flexible to easily implement changes in a time when digital adjustments are commonplace.

Jeroen Snip
Trainer & Headhunter / Director Jewebco BV
Personal contact and fast!
Splintt is an organization that acts as a committed partner, thinks along with you to find the best solution and uses a high level of expertise in the process.
The contact is personal, friendly and incredibly fast! Do you have a question? You can expect an answer the same day.
A very pleasant partner who provides you with good and sound advice. Even if the questions are off the beaten path.
Leonie van Binsbergen – Gerritsen
LinkedIn trainer & Recruitment specialist
Are you looking for a solution to your situation?
Simply schedule a call or Zoom meeting with one of our eLearning experts. We'd love to show you more using a demo!
Or leave your question and we will contact you.