Looking for something similar, but different?
Feel free to check out some demos of eLearning products we have developed. Are you looking for something else and are you curious if we can make it, please contact us.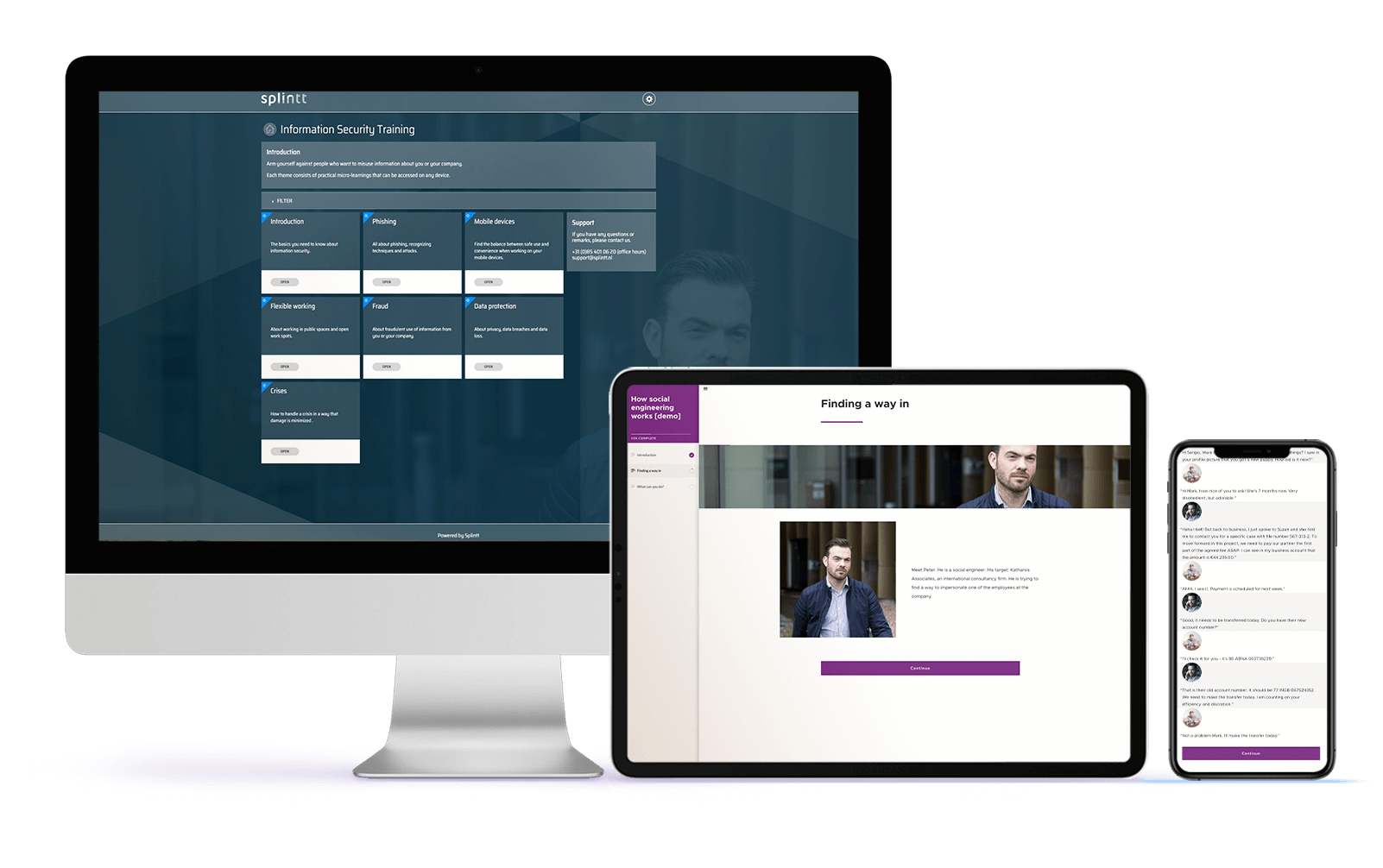 What does a Social Engineer do?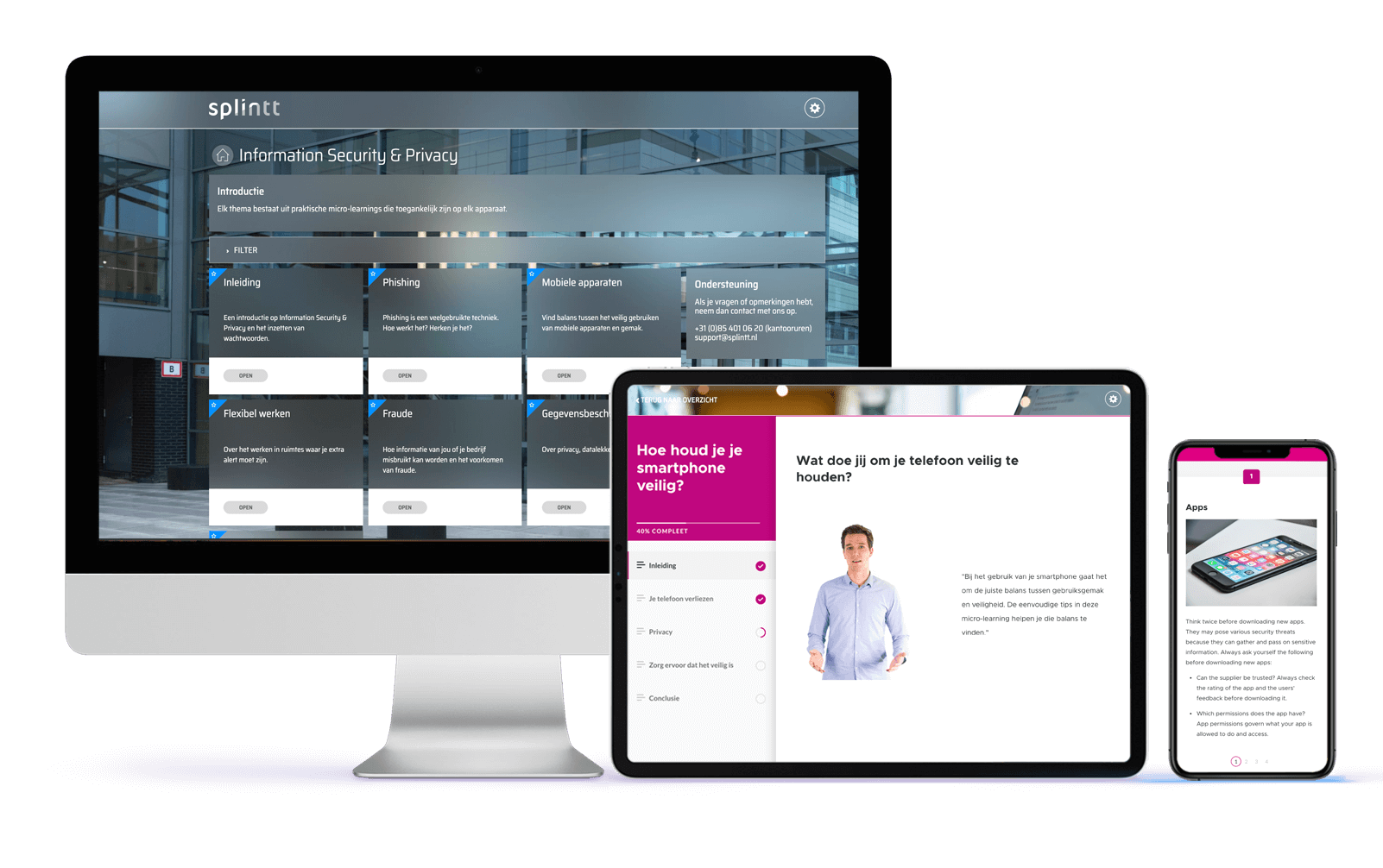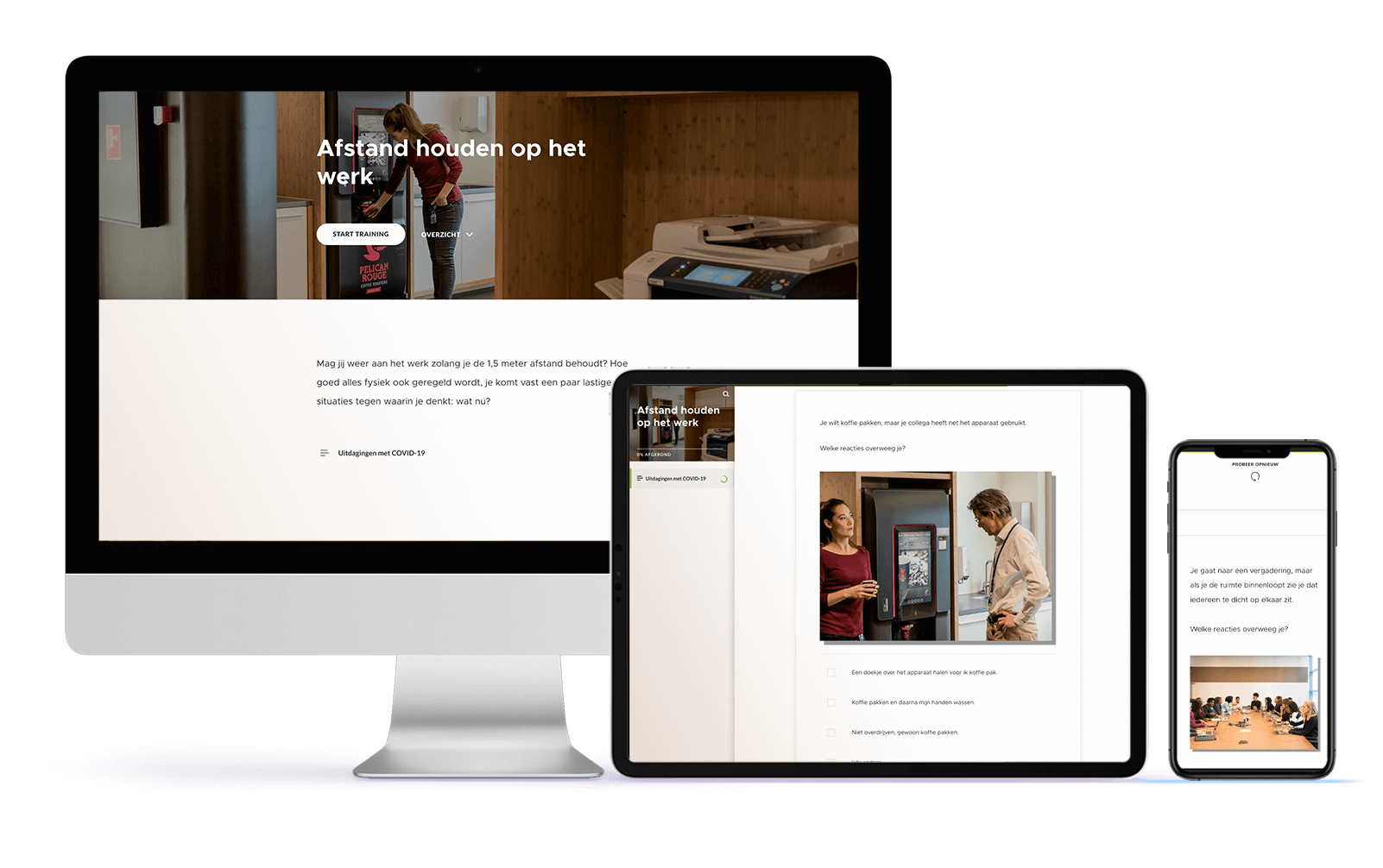 Preparing for difficult situations. See how you deal with these challenges.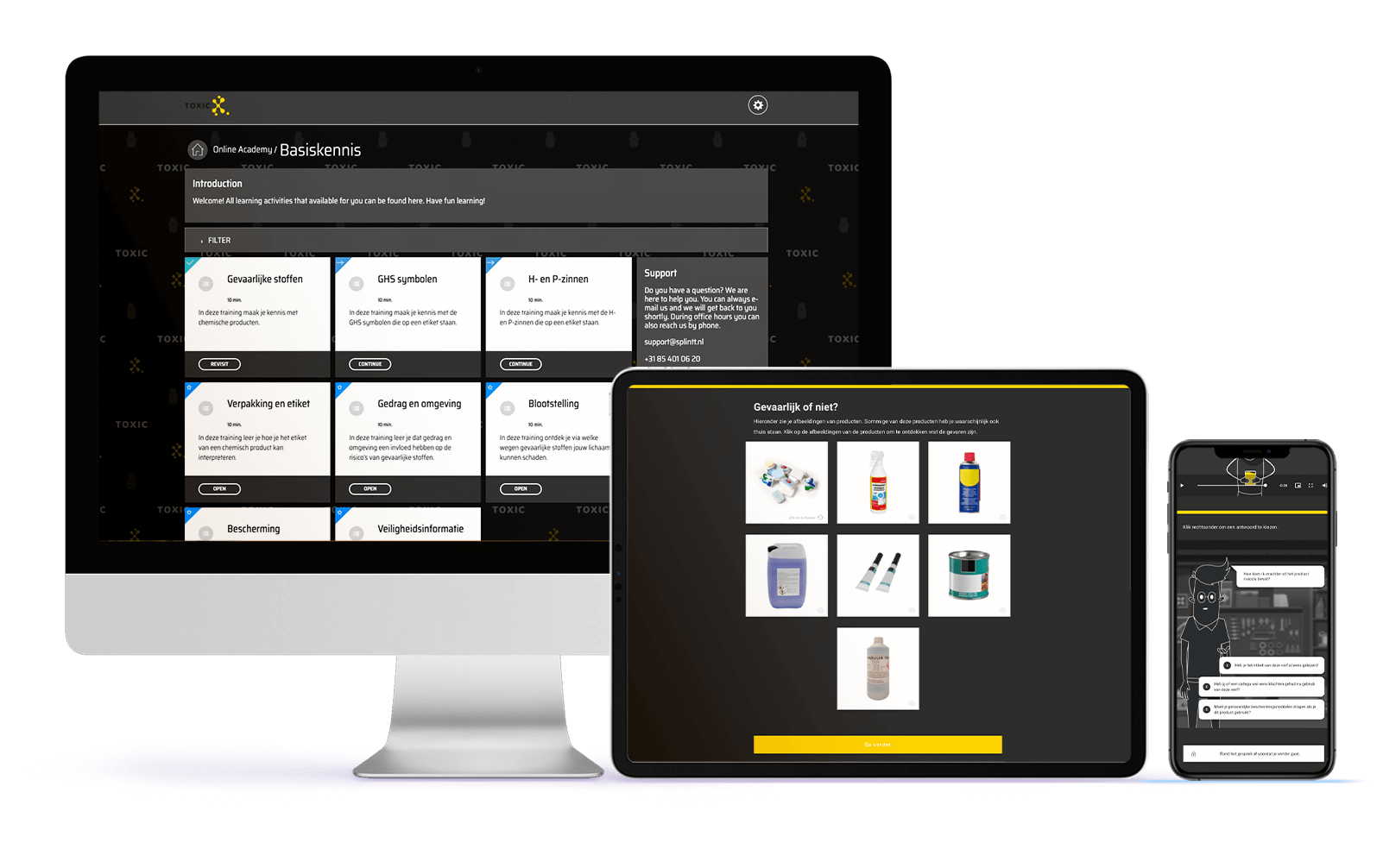 Working safely with chemical products?
Interactive learning snack as part of a curriculum on Hazardous Substances.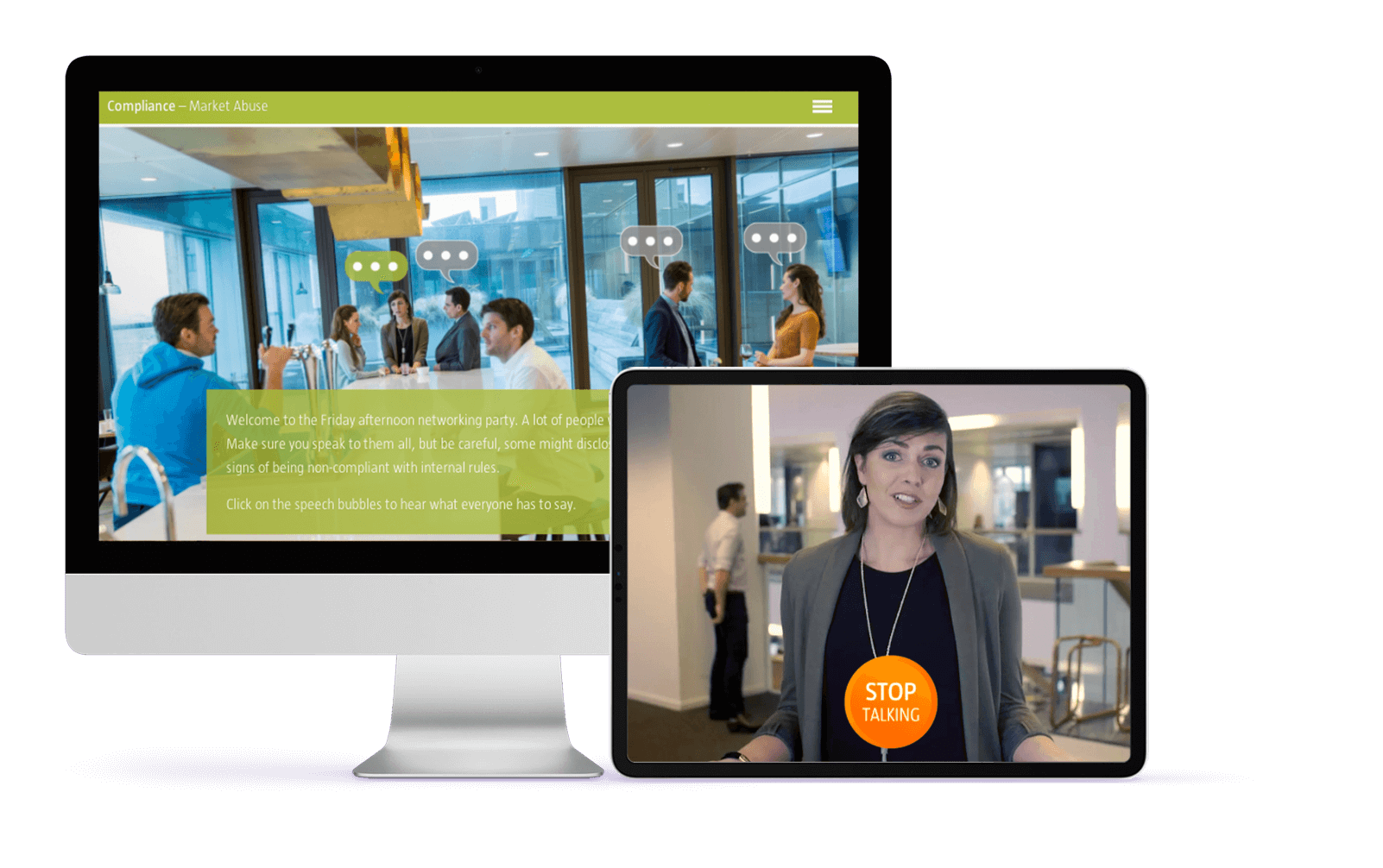 Misusing information, what about that?
Interactive video as part of a learning campaign about codes of conduct.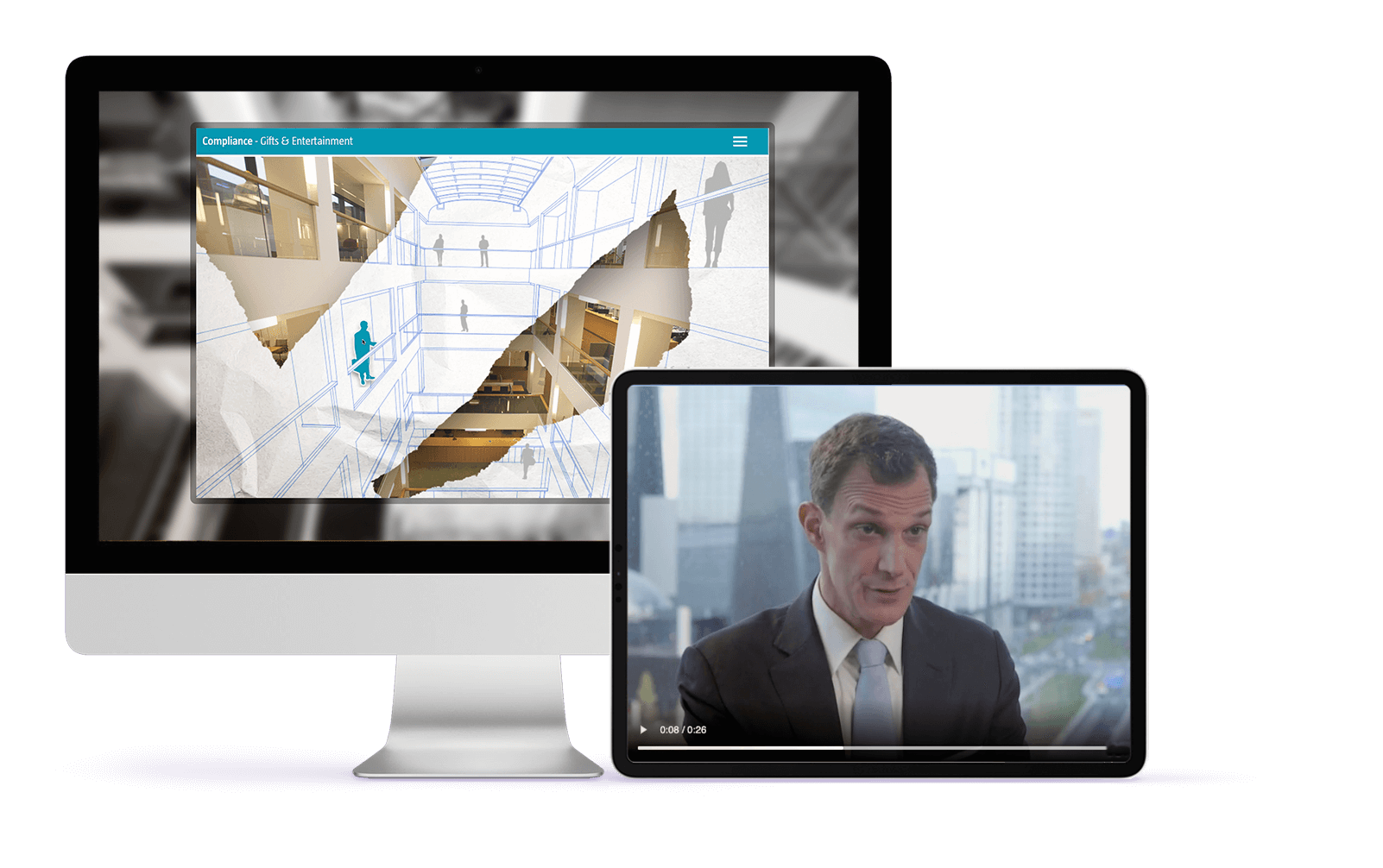 May I take that gift?
Interactive film as part of a learning campaign about codes of conduct.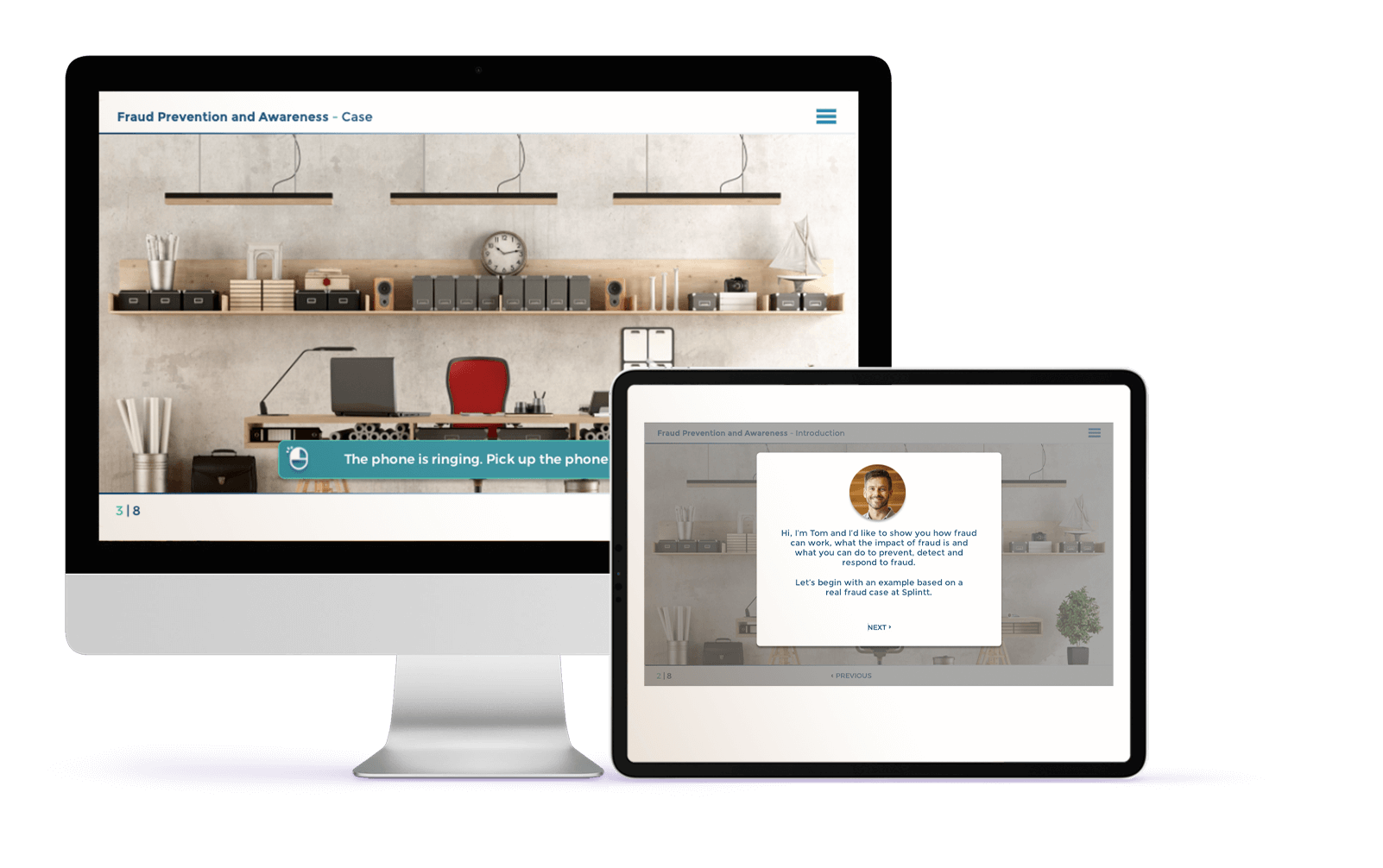 How does CEO fraud work?
Follow a real-life case study and learn what to be alert for.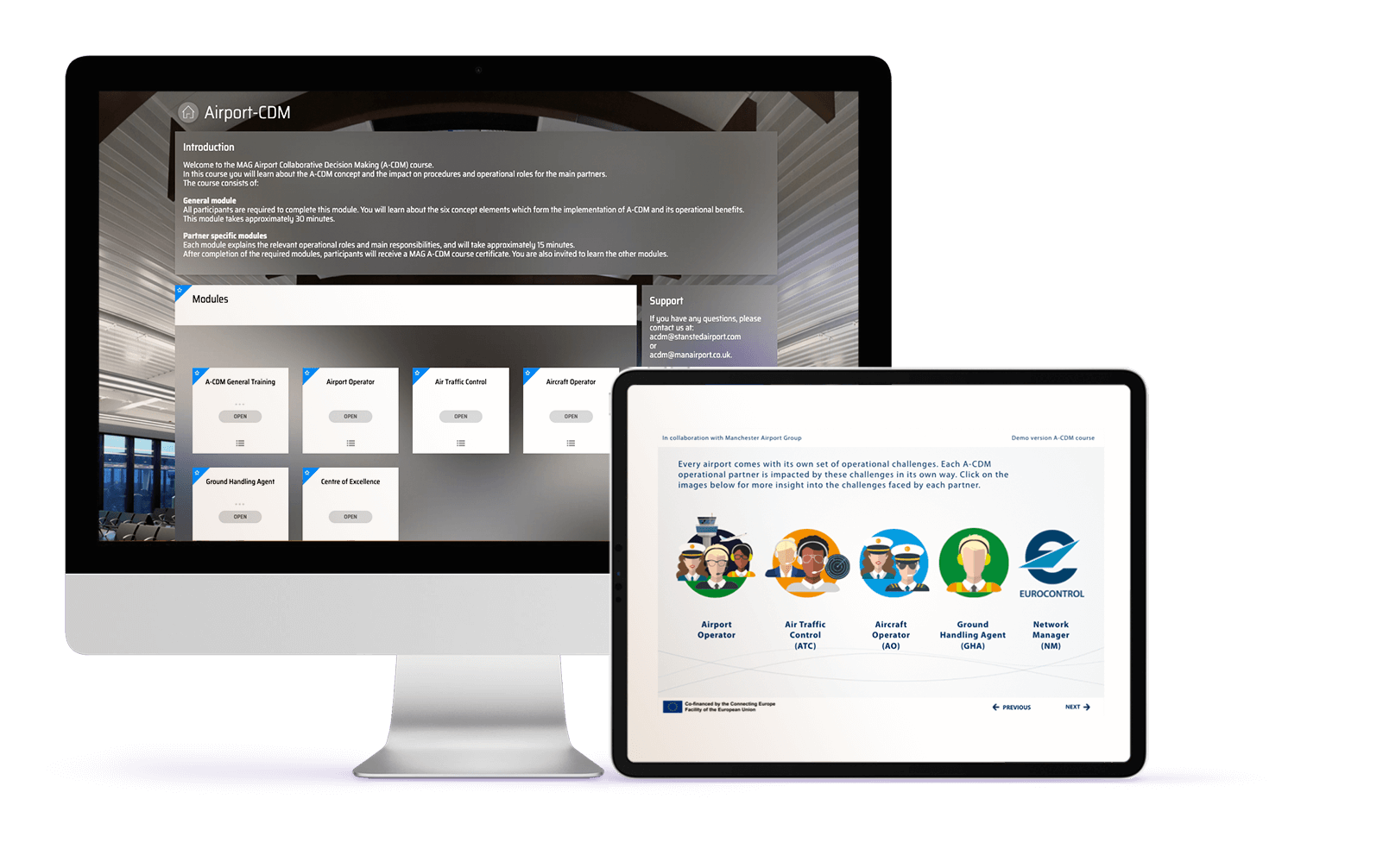 A-CDM in aviation: what does it mean?
Module on Airport Collaborative Decision-Making and efficient collaboration.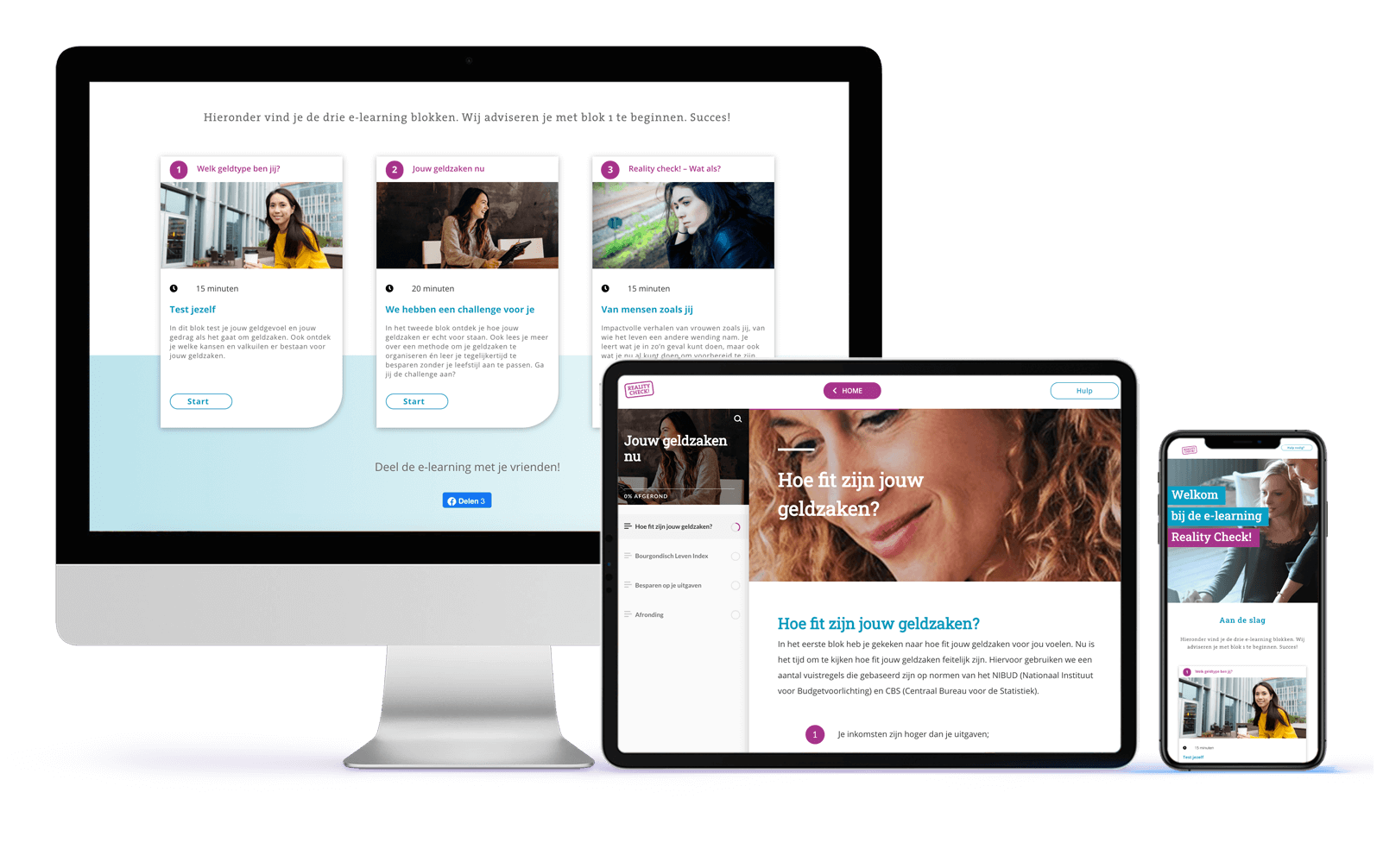 How well do you handle money?
Reality Check is a free e-learning course for better personal financial control.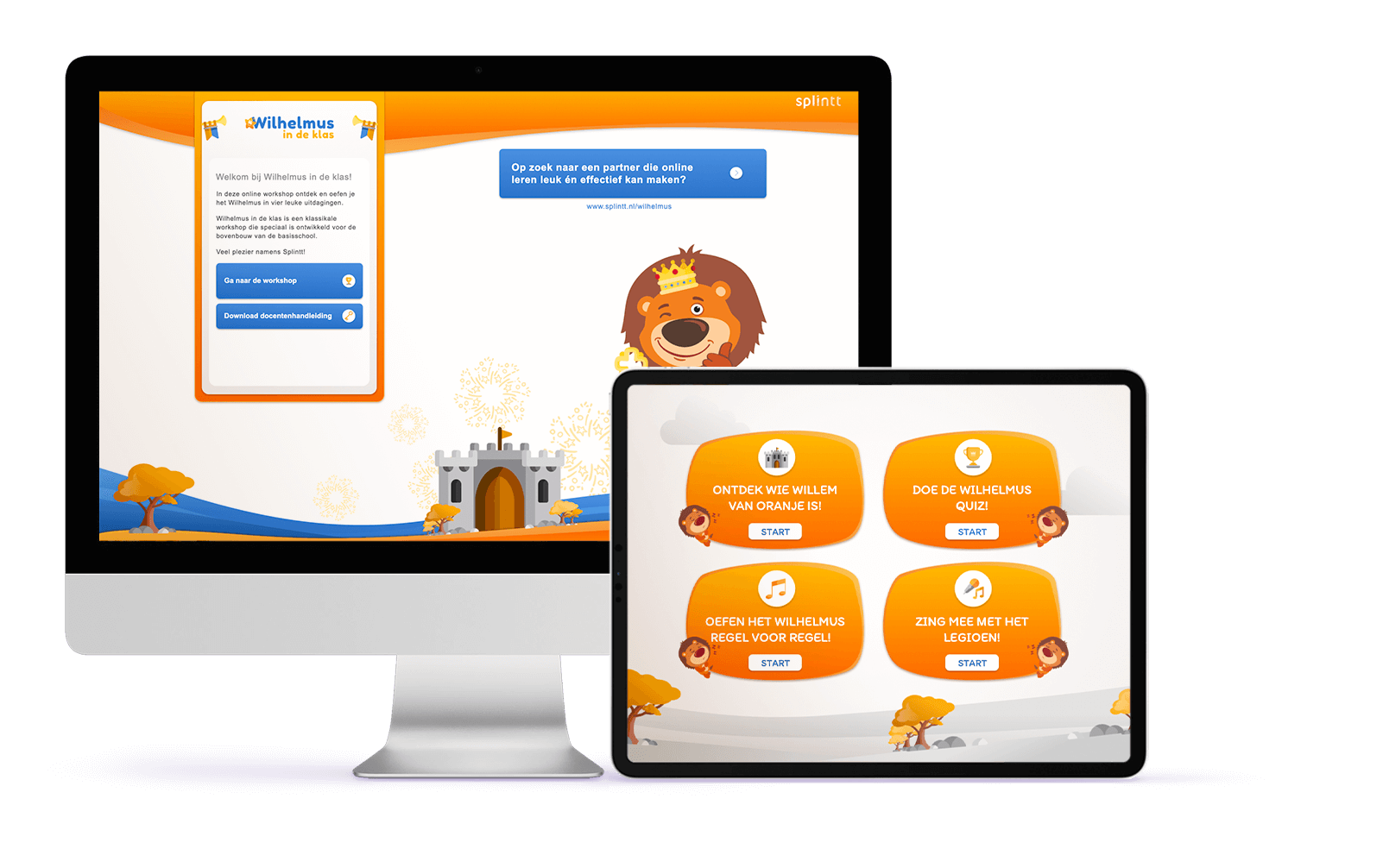 Can you sing along with the Dutch National Anthem?
Free workshop about who Willem van Oranje was, with quiz and sing along.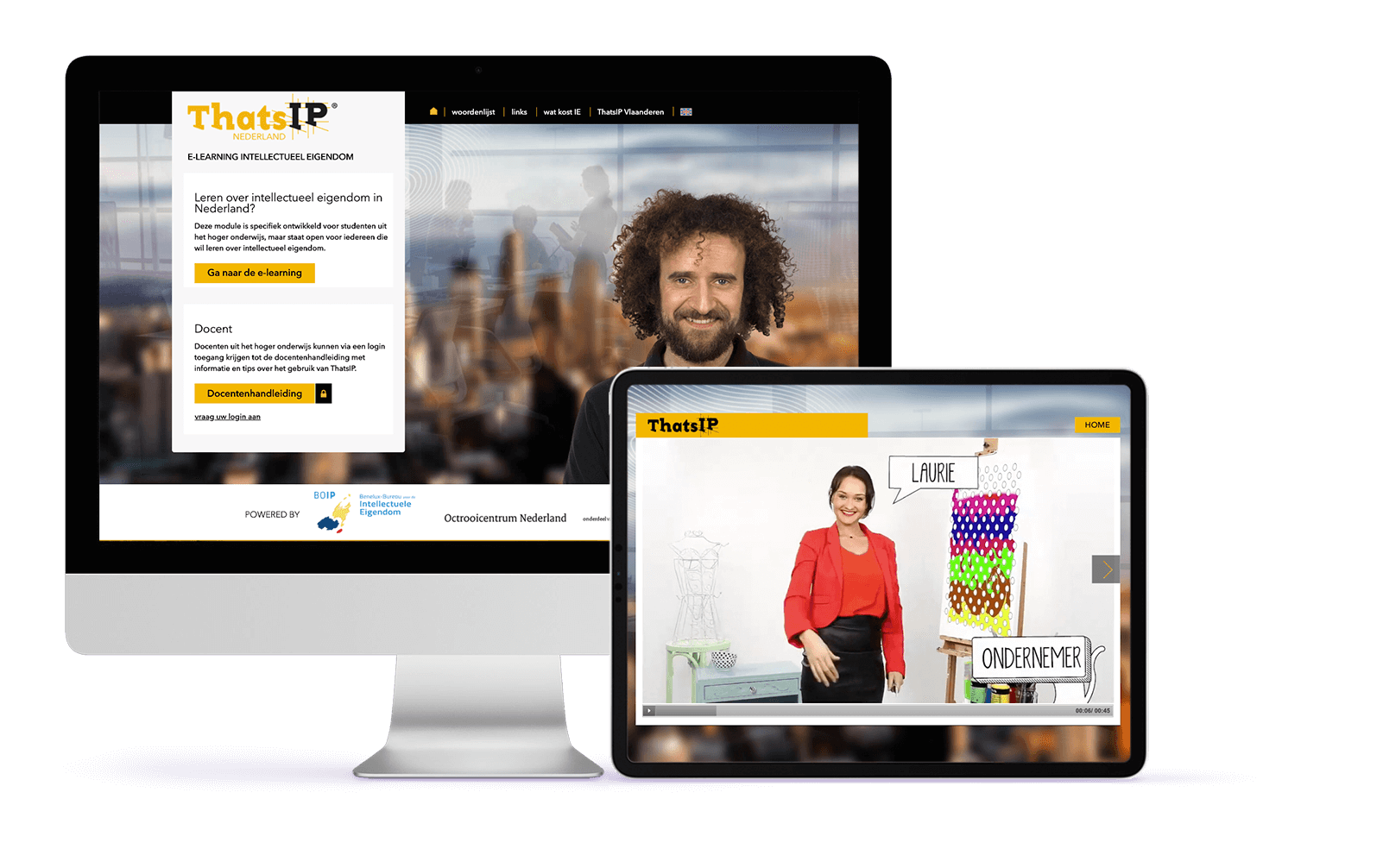 What do you know about intellectual property?
Learn all about it with ThatsIP, a free e-learning course.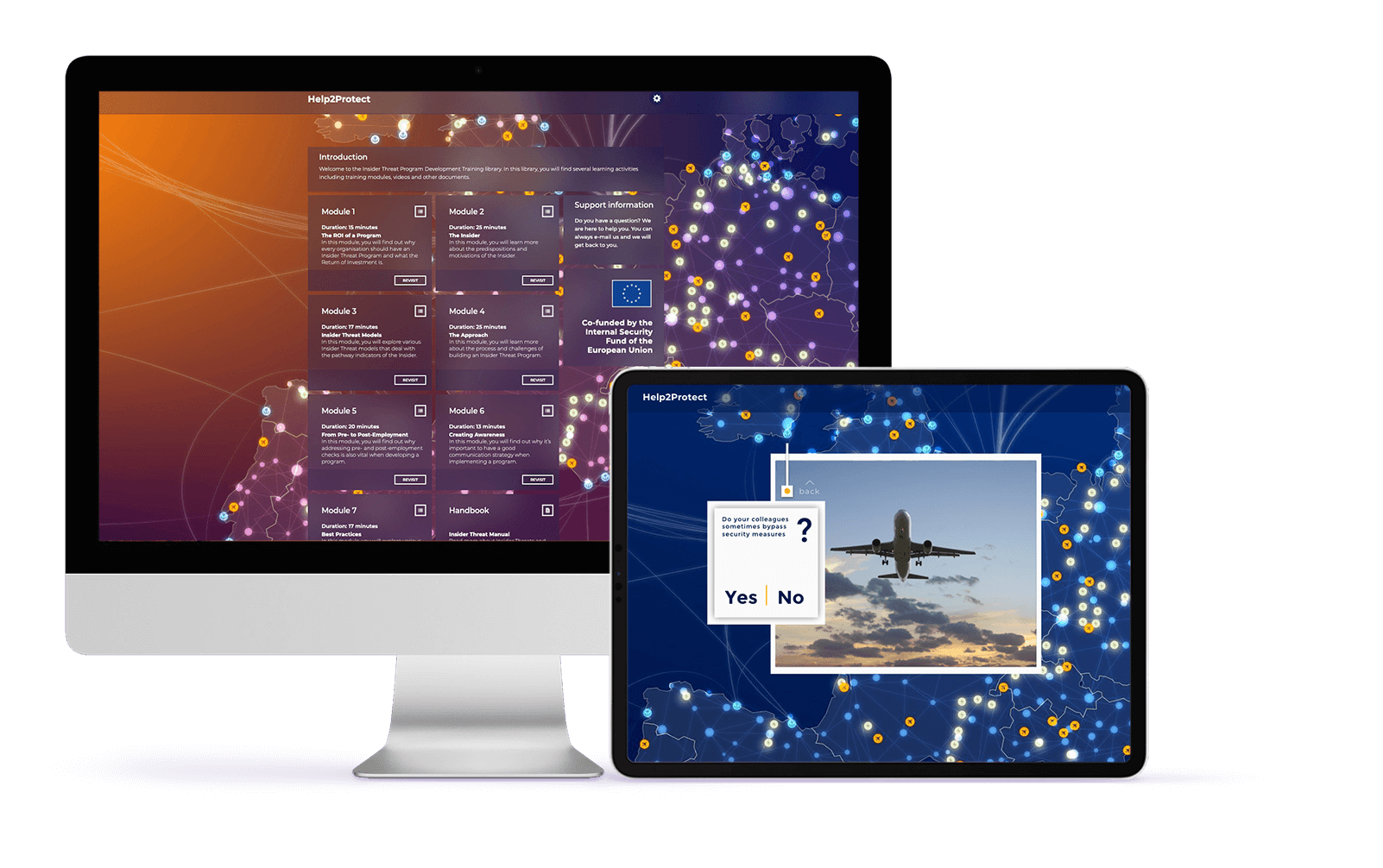 Do you know what Insider Threats are?
Help2Protect is a free online awareness training on protecting your business.
Don't want to miss any news?
Stay up to date with customer cases, new products, eLearning developments and software releases.