Help2Protect
eLearning for Insider Threat Prevention and Counter Terrorism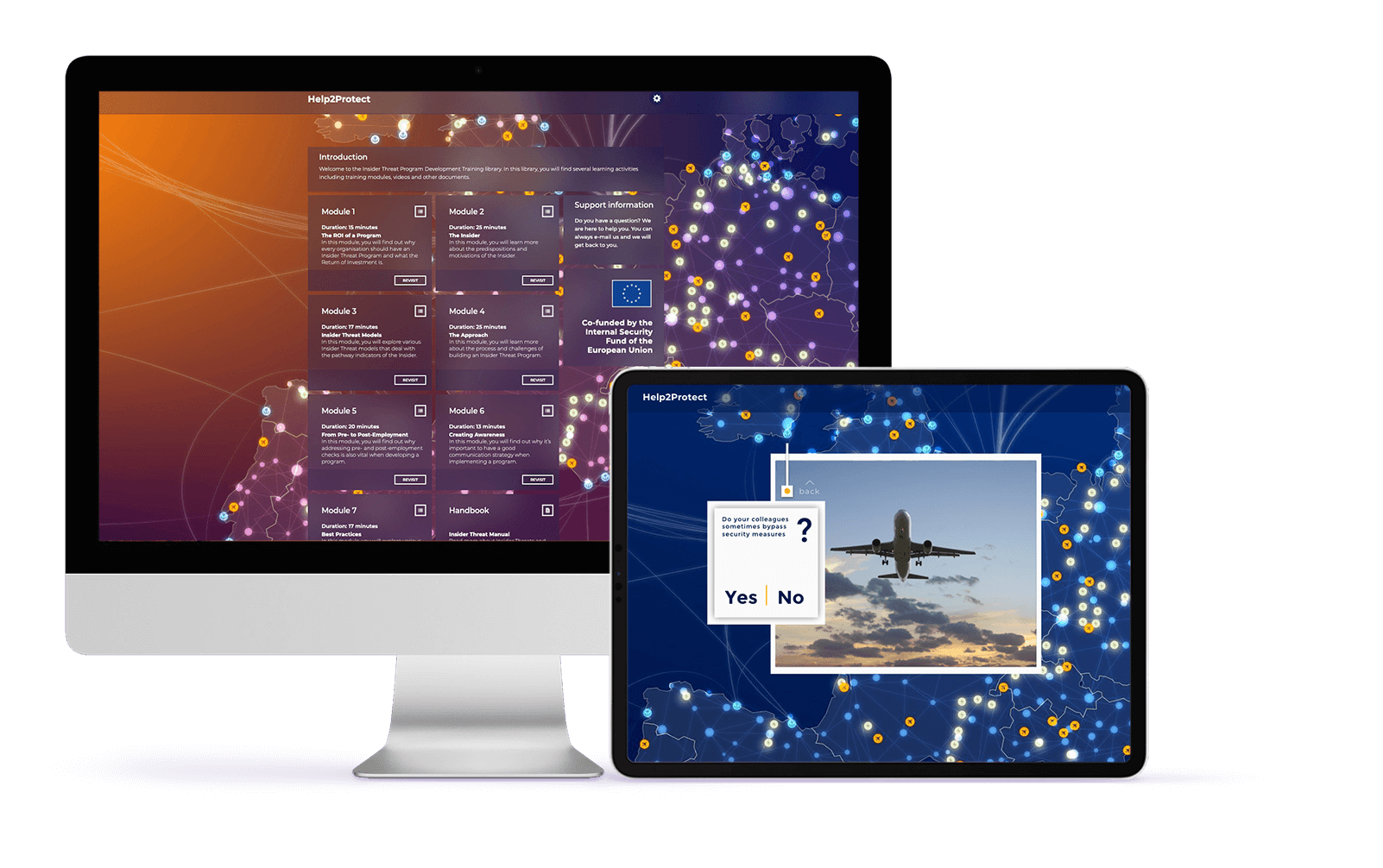 Without an effective 'Insider Threat-programma', European companies and organisations are vulnerable.
With Splintt and Philpaper, with Help2Protect we have created a powerful learning solution for all European companies within the critical infrastructure.
Hugo Lücke
Managing Director, Palmyra Aviation Advisors




Every business or organization faces Insider Threats. Any person with inside information or access has the potential to harm an organization and its people. To mitigate this Insider Threat, every business or organization should have an Insider Threat Program.
To address the Insider Threat, it is critical that employees are aware of the Insider Threat. They are the eyes and ears of every organization. If they share their concerns, they can help protect the organization and prevent incidents.
In a 30-minute online training course, you'll find out how you can help protect your organization and colleagues.
With a 3-hour online training program, we give you all the information you need to develop an effective Insider Threat Program for your organization.
Director General
Confederation of European Security Services
AITRAP project group
Confederation of European Security Services
Securitas
Securitas Transport Aviation Services
Securitas Transport Aviation Security
DHL Express
Palmyra Aviation Advisors
Help2Protect is an Insider Threat Program co-funded by the European Union.

Are you looking for a solution to your situation?
Simply schedule a call or Zoom meeting with one of our eLearning experts. We'd love to show you more using a demo!
Or leave your question and we will contact you.