eLearning modules
Running through educational content step by step as a learner
In short: eLearning modules
In the work environment, in education/studies and in the private sphere: in these modern times in which the Internet plays such a major role, you can no longer ignore eLearning. Virtually every organisation, training institute or ZZP'er makes use of it. When we talk about eLearning, we are of course talking about digital learning. There are many different eLearning modules to allow all kinds of companies, institutions and organisations to make use of eLearning. But what is an eLearning module exactly?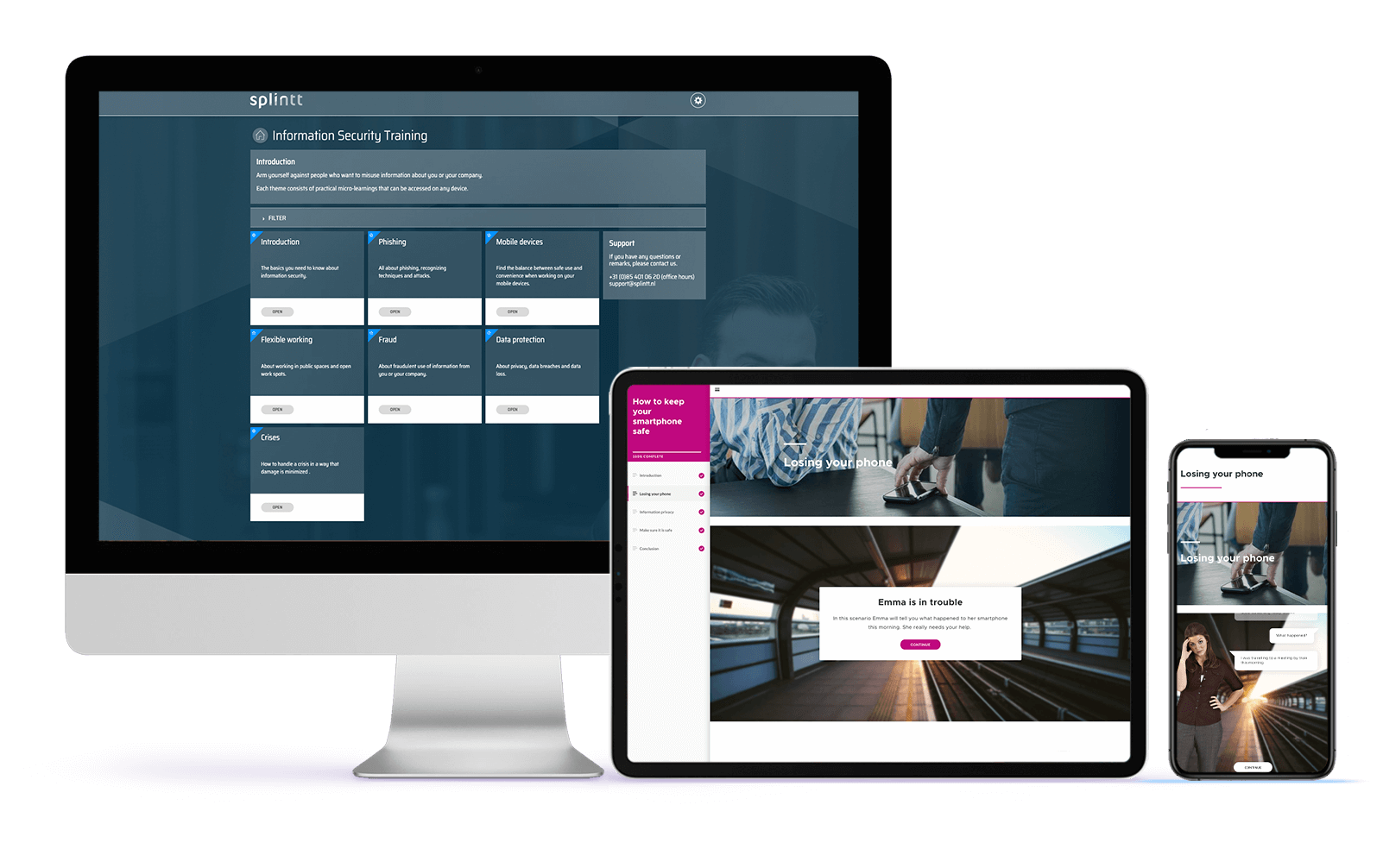 What is an eLearning module?
An eLearning module is an online course in which a participant walks step-by-step through content and associated assignments. This can be done in several ways: with text and images, with interactive scenarios processed in film or with virtual reality / augmented reality. A combination of these forms of learning is also possible, as long as the goal to be achieved with the eLearning module is taken into account. This eLearning module is of course focused on a specific subject.
To start at the beginning: an eLearning module starts with a online learning environment and associated eLearning software. Organisations that want to use eLearning for their employees have a lot of choice. For example, an organization can choose to purchase eLearning software and develop its own eLearning modules. This is an affordable solution, but not always the desired solution. Developing eLearning modules with software such as Articulate Rise is not easy and therefore many organizations choose to use an agency that specializes in developing didactic and high-quality eLearning modules.
How to use eLearning modules
Before you can use eLearning for your organization, it is advisable to find out which topics you want to cover in the eLearning modules. Next, you categorise the subjects in the field ("which employees of which departments within my organization need this subject?") and then you consider how you want to present these subjects to your target group.
Do you want it in the form of a film or a more classic way in the form of text with pictures, with a final touch? Anyway, there is plenty of choice to use eLearning modules for your organization!
what can we help you with?
Are you looking for a solution to your situation?