The possibilities of virtual reality
Where does VR come from and what can you use it for?
In short about: what is VR?
Virtual Reality, abbreviated: VR, simulates an environment or situation for the user. This involves the use of VR goggles, usually in combination with controllers. This allows the user to choose what happens in the simulated environment or situation. The user sees and hears his surroundings.
Want to read more about what virtual reality is?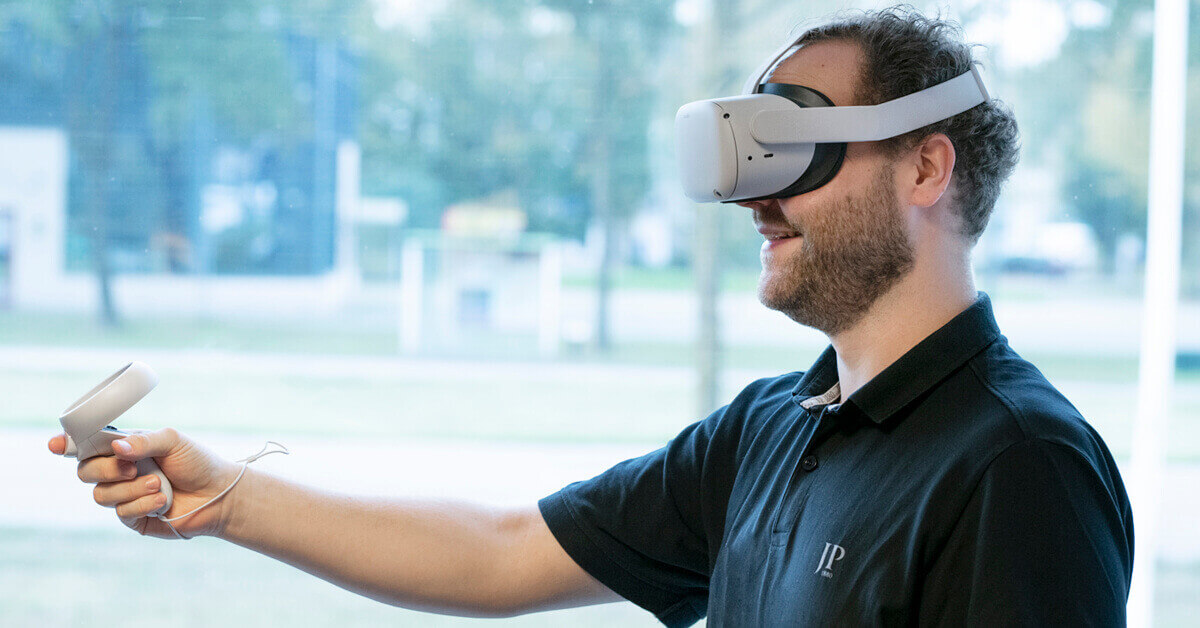 What VR can be interesting for
At Splintt online training services, we develop custom digital learning solutions. We notice that there is an increasing need for innovative forms of learning, such as learning with Virtual Reality solutions.
There are sectors in which Virtual Reality can be a useful tool for teaching knowledge and skills. In addition, it can save costs because you can train more independent of time and place.
Take, for example, an emergency response agency, such as the fire department. A physical training on location, where you train to extinguish a fire, is very practical and therefore effective. At the same time, planning, setting up, preparing and executing such a training course on location also has its disadvantages. It is time consuming, cost intensive and possibly not everyone can attend. VR can offer a solution. (Part of) the physical training can be replaced by VR, which allows training, practice and repetition independent of time and place.
Or take the training of managers in certain conversation techniques. Instead of a room in a hotel and practicing with an actor, VR allows you to simulate conversations and go through various scenarios depending on the responses you choose as a manager. This way, you can practice safely at your own time.
Another example where VR can play a role is in the induction of new employees. Especially if you want to take employees to a location that is difficult to reach and/or want them to practice specific actions. Think about working with specific equipment.
Do you want to use virtual reality as a learning tool?
Download de whitepaper en lees nog meer over de mogelijkheden en voordelen van deze leermethode.