how healthcare can be improved with online courses
Improve healthcare with eLearning
The fact that eLearning has grown in popularity in many industries is not new news. What is relevant, however, is that eLearning is further developed every year with new functionalities and options and is far from reaching maturity. This makes it possible to develop eLearning modules that are adjusted to the industry they will be used in. The same applies to eLearning in healthcare. But what is it all about using eLearning in healthcare?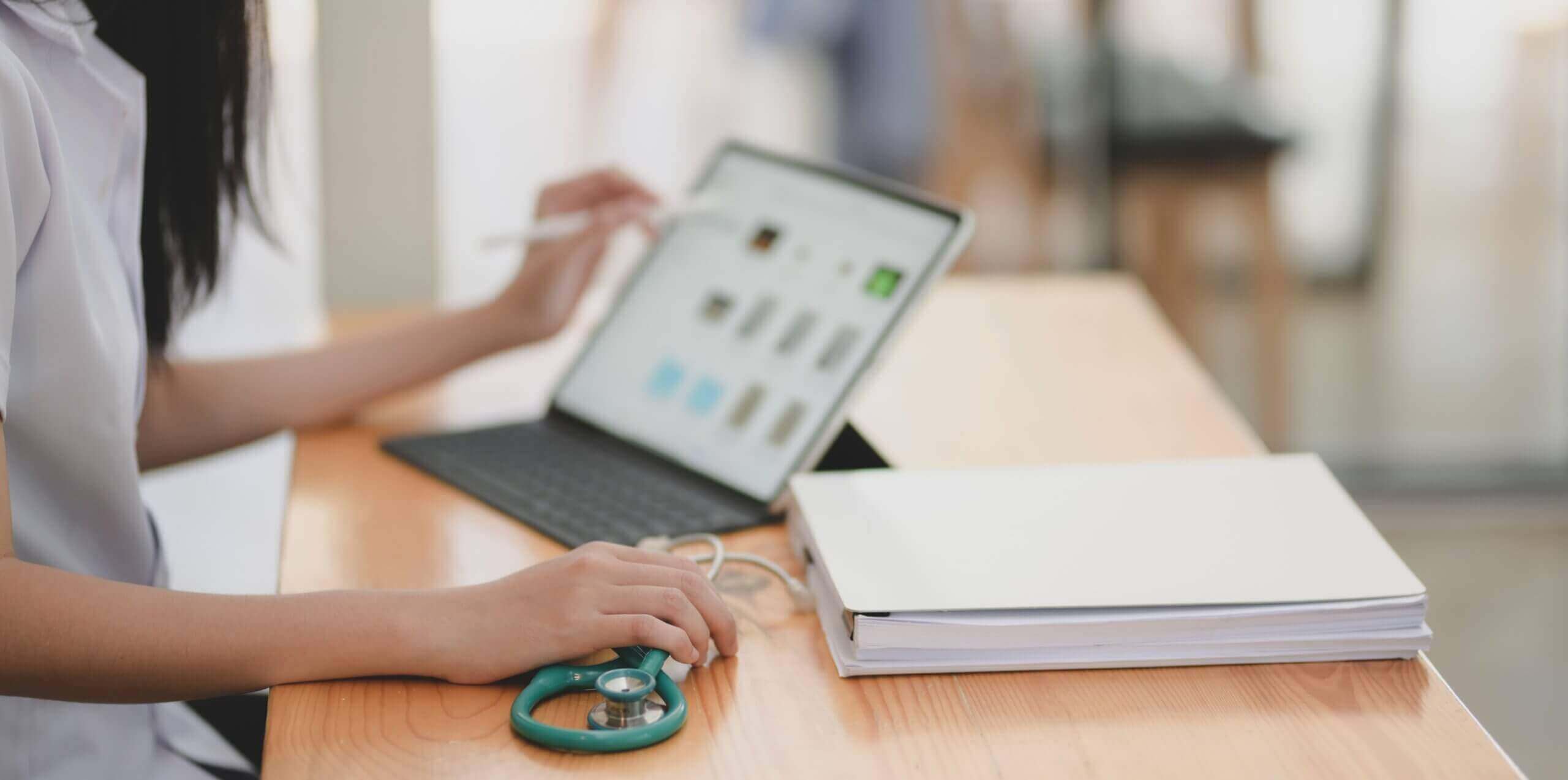 Using eLearning in healthcare
Just as in education and business, there is no escape from eLearning in healthcare either. Even governments eagerly take advantage of the convenience eLearning can offer in training and retraining staff. Just as in these industries, it is also important in the healthcare sector to keep staff up-to-date and therefore to have regular courses. In healthcare, rules and regulations change periodically and it is of (life) importance that personnel continue to meet the requirements in the sector and can follow the necessary courses.
For this reason, special eLearnings have been developed. For example eLearning for nurses or an online learning environment for caregivers within a home for elderly or disabled people. For this reason, almost all health care institutions use eLearnings to train and educate their staff. In most cases, this is purchased annually from healthcare personnel and sometimes even more.
Because the lessons are online, they can be taken more effectively because the healthcare personnel do not have to be present on the work floor, but can do this from home.
eLearning for training in health care
In the Netherlands, there are numerous MBO, HBO and university educational institutions that offer courses in healthcare. There are also many different disciplines in healthcare at every level. In order to keep these courses up to date, eLearning is also used in these courses. For example, many colleges and universities use standard modules, but there are also educational institutions that have had their own software developed for the use of eLearning.
Do you need help choosing an eLearning tool that suits your organization and wishes? Feel free to ask us for advice!
Are you looking for a solution to your situation?
Simply schedule an appointment or leave your details and we will contact you.