eLearning for industry
train efficiently with customised online learning solutions
Whether people work in production, in a technical laboratory or in management, it is important that they continue to be properly trained.
Knowledge must be up to standard, new laws and regulations must be complied with and safe working is essential.
some of our other clients in this sector









Are you looking for an eLearning solution that seamlessly connects to your organization, topic and target group?
With 100% customization we can guarantee that.
Our learning solutions: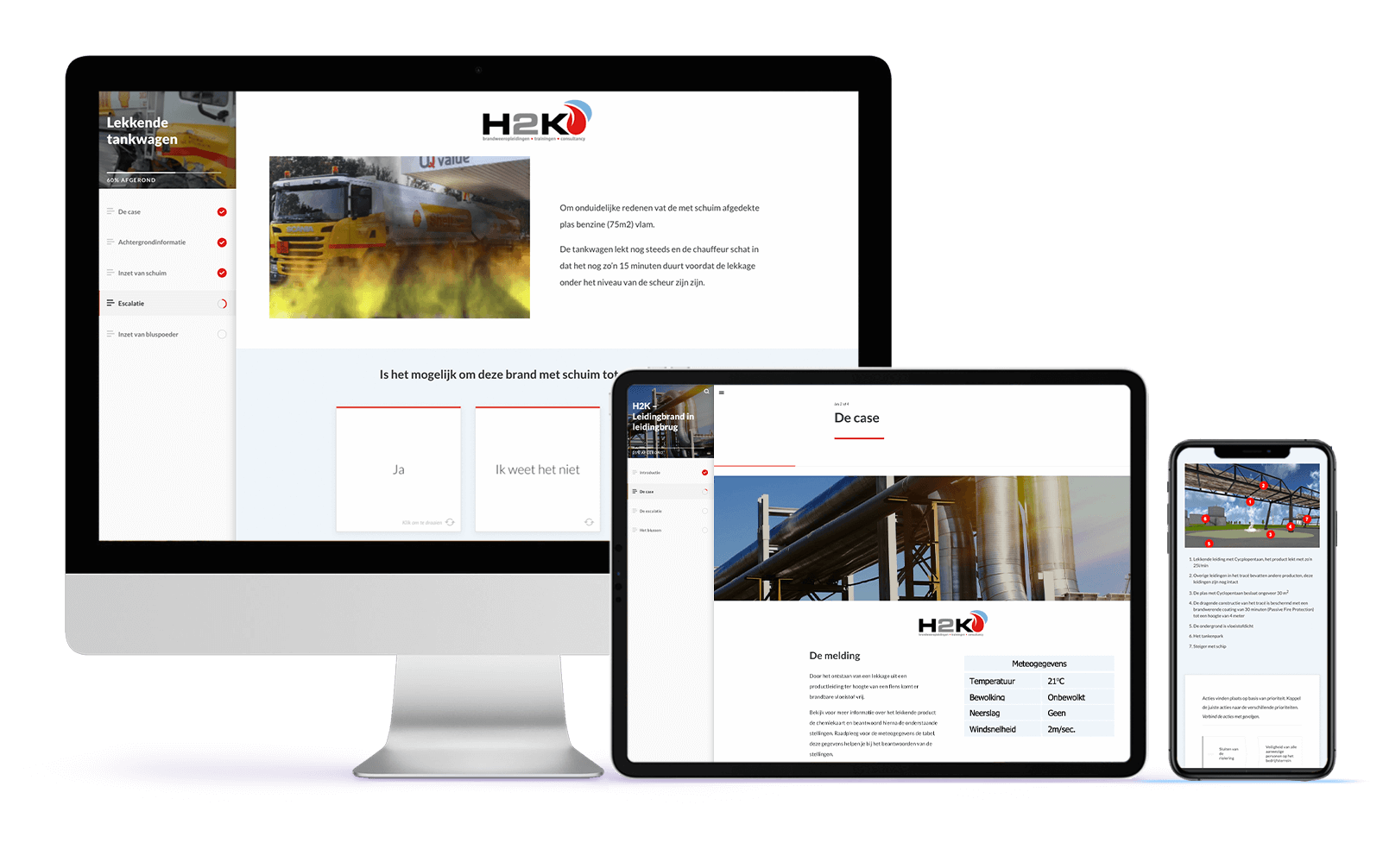 100% customization
At 100% customization, everything is developed on the basis of a concept. With this, a learning solution fits seamlessly.
50% customization
At 50% customization, we use templates and formats in which we incorporate course material. Which saves time and costs.
Content libraries
In our content libraries you will find ready-made eLearnings, arranged by theme. Access to these content libraries is possible on a subscription basis. See the Security Library as an example.
Video learning
With video learning your participants can learn with film, interactive video stories and animations.
Virtual Reality
Extremely suitable to show difficult to reach locations, as part of an onboarding trajectory and to train skills, for example for Safety.
Learning Platform LMS
Our user-friendly learning platform Philpaper can be quickly deployed to make eLearning materials available online. Learn more about this learning management system?
Learning portals & landing pages
We place all relevant information on a learning portal. The learning portal provides direct access to free-to-follow material and can be logged on to for access to restricted eLearnings.
Practical eLearning materials, we'll be happy to provide them.
Are you looking for a solution to your situation?